Ladies, let's talk about something that's may seem normal but really isn't. You know that feeling when your body is just not working the way it should be? When you feel sluggish, bloated, and downright moody? Well, it's time to take a closer look at what might be causing this… The culprit? Toxic overload. But what are toxins doing in our systems, and how are they affecting us during menopause? Let's find out.
What is Toxic Overload?
Toxic overload refers to the buildup of harmful substances in our bodies that can cause a range of health problems. In fact, research has found that many so-called "forever chemicals" can build up in our systems and even cause early menopause for some women! And this toxicity is more common than you may realize.
Symptoms of Body Toxicity
The symptoms of body toxicity can vary widely and may include the following:
Fatigue: Feeling tired or exhausted all the time, even after a full night's sleep.
Digestive issues: Chronic constipation, bloating, gas, and other digestive problems can be a sign of body toxicity.
Skin problems: Acne, rashes, and other skin conditions may indicate the presence of toxins in the body.
Headaches: Frequent headaches or migraines can be a sign of body toxicity.
Joint pain: Pain, stiffness, and inflammation in the joints can be a symptom of toxic overload.
Brain fog: Difficulty concentrating, memory problems, and other cognitive issues may be linked to body toxicity.
Mood changes: Irritability, anxiety, and depression can be caused by a buildup of toxins in the body.
Weight gain: Difficulty losing weight or unexplained weight gain can be a sign of toxicity in the body.
Respiratory problems: Coughing, wheezing, and other respiratory problems may indicate exposure to environmental toxins.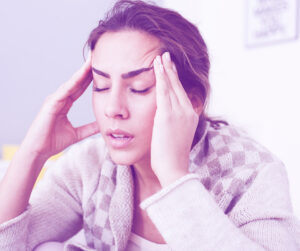 If you are experiencing any of these symptoms, it's important to speak with a healthcare professional to rule out any underlying medical conditions. However, if the cause is found to be related to body toxicity, taking steps to reduce your exposure to harmful toxins and support your body's natural detoxification processes can help alleviate these symptoms over time.
Potential Causes
Causes of toxic overload can come from a range of sources, including the environment we live in, the food we eat, and the products we use on our skin. Pesticides, plastics, and pollution are just a few examples of toxins that can wreak havoc on our bodies.
Identifying and Testing for Toxicity
Toxicity is a growing concern in our modern world, and it's important to understand how to identify and test for toxins in our environment and bodies. Exposure to toxins can have a range of negative health effects, from mild symptoms like headaches and fatigue to more severe conditions like cancer and neurological disorders.
Identifying Toxins in Our Environment
Toxins can come from a variety of sources, including air pollution, water contamination, and exposure to chemicals in household products or industrial settings. Identifying toxins in our environment can be challenging, but there are several steps we can take to reduce our exposure.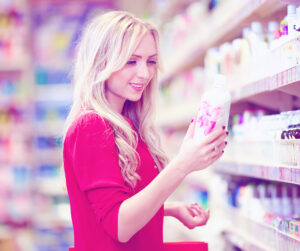 One way to identify toxins is to research the chemicals used in household products and personal care items. Many companies are now disclosing the ingredients used in their products, allowing consumers to make informed choices about what they use in their homes.
Another way to identify toxins in our environment is to test our air and water quality. Home air quality monitors and water testing kits can be purchased online or through environmental testing companies.
Testing for Toxins in Our Bodies
Testing for toxins in our bodies can be more complicated than identifying them in our environment. The most common way to test for toxins is through blood, urine, or hair analysis.
Blood tests can reveal levels of heavy metals, such as lead or mercury, in our system. Urine tests can show levels of pesticides, herbicides, and other toxins that we may have been exposed to. Hair analysis can be used to detect long-term exposure to toxins, as toxins can accumulate in our hair over time.
It's important to note that testing for toxins in our bodies can be costly and may not always be covered by insurance. However, it can be a valuable tool in identifying potential sources of toxicity and developing a plan for reducing our exposure.
Reducing Our Toxic Load
Once we have identified potential sources of toxicity in our environment and bodies, we can take steps to reduce our exposure. This can include choosing natural and organic products, using air and water filters, and avoiding foods that may contain high levels of toxins, such as conventionally grown produce or fish high in mercury.
Supporting our bodies' natural detoxification processes can also be helpful in reducing our toxic load. This can include eating a healthy, plant-based diet, staying hydrated, and engaging in regular exercise and sauna sessions.
How Toxins Contribute to Hormonal Imbalance
As if menopause wasn't enough to deal with on its own, toxins can make things even worse. Toxins can interfere with our hormones, causing imbalances that lead to irregular periods, mood swings, and even infertility.
They can also affect our thyroid gland, which plays a crucial role in regulating our metabolism and energy levels. These same symptoms that are often brushed aside as "normal" for menopausal women are often a result of hormone imbalances caused by toxic overload.
The Link Between Lymph and Menopause
Now, let's talk about our lymphatic system. This network of vessels and nodes plays a crucial role in removing toxins from our bodies. And, as we age and go through menopause, our lymphatic system can become sluggish. This can lead to even more of a buildup of toxins and a weakened immune system.
To keep our lymphatic system healthy, we can incorporate practices like dry brushing, massage, and yoga into our daily routine. These practices can help stimulate lymph flow and support our body's natural detoxification process.
Focusing on Total Breast Health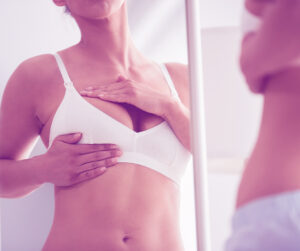 Finally, let's not forget about our breasts! Our breasts are one of the most important organs in our bodies and can also be a major source of toxin buildup. To support healthy breast tissue, we can focus on eating a plant-based diet, avoiding alcohol and smoking, and wearing supportive bras that don't constrict our lymphatic system.
So, ladies, let's take charge of our health during menopause by reducing our toxic load and supporting healthy detox. Let's love and appreciate our lymphatic system and prioritize our breast health. Violet Daily can help. This once-a-day supplement was specially formulated to reduce breast discomfort and promote breast health. Learn more about our unique molecular iodine today. After all, we deserve to feel our best during this new phase of life!