One 60-tablet box shipped every two months · Cancel anytime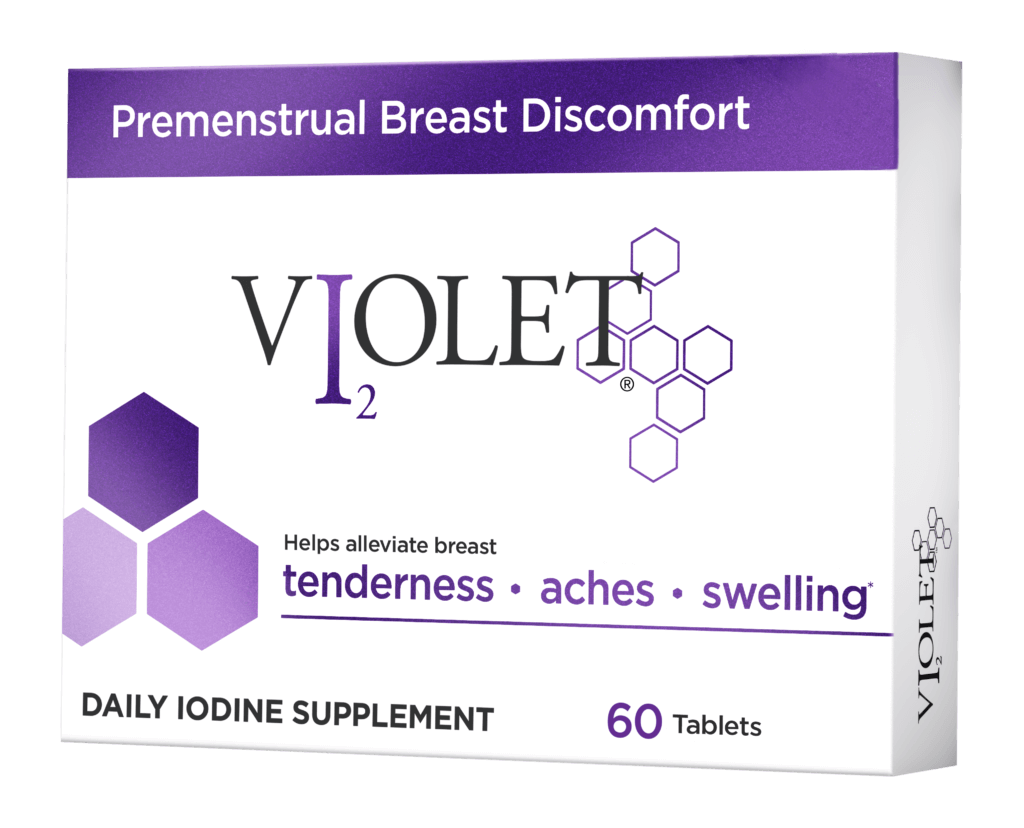 We understand that you don't have time for pain every. single. month
Violet is a daily supplement for the health of your breasts that relieves monthly period-related breast discomfort symptoms like tenderness, swelling, aches, pains and heaviness. Many women experience symptom relief with their first menstrual cycle, however, initial relief can take up to 60 days or longer, which is why Violet comes in a 60-pill packet.
The proprietary formula targets the underlying cause of breast discomfort often due to a combination of an iodine deficiency in the breasts and an imbalance of hormone levels such as progesterone, estrogen and prolactin, which can cause cell growth in breast tissue.
Consistent daily use of Violet helps restore the natural healthy balance of breast cells, which results in a decrease in swelling and discomfort.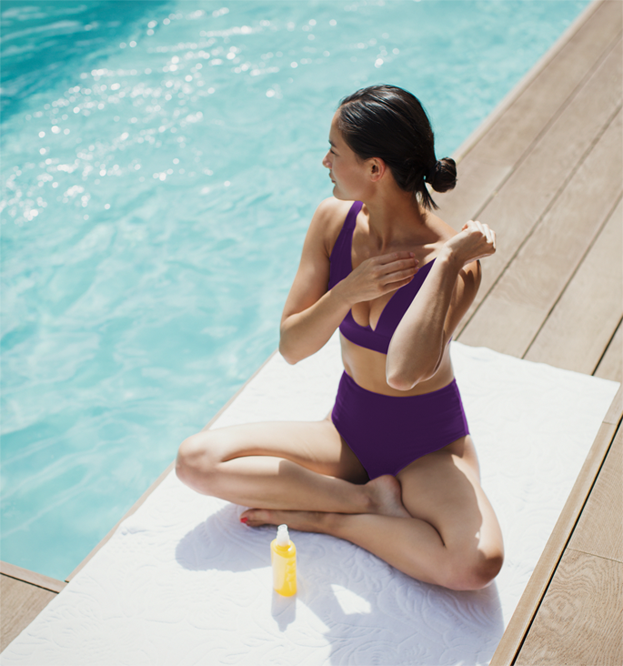 How does Molecular Iodine work?
Imbalanced hormones in the body – mainly progesterone, estrogen and prolactin – lead to too much breast cell growth, causing monthly pain and discomfort. Molecular Iodine has been shown to regulate this imbalance and ultimately helps alleviate the associated symptoms of breast tenderness, swelling, aches and heaviness, while giving the added bonus of long-term breast health when taken consistently. Clincial studies in 1,476 women have shown that a daily regimen of Violet Iodine can provide relief from cyclic breast discomfort.
Healthy breasts
for Life.
Don't just take our word for it.
Here's what some of our customers have to say about Violet.