Our Story
The Violet Team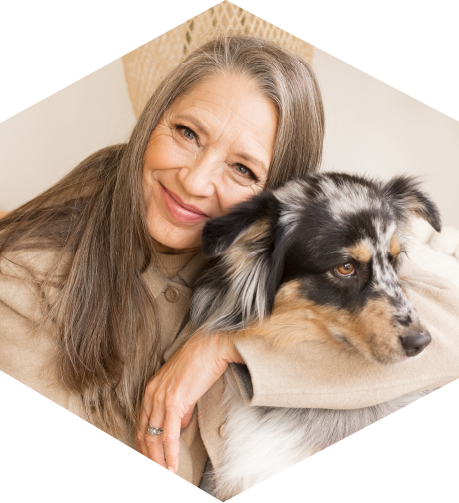 Dianne Wist
CEO
Meet Dianne Wist, CEO of Violet Daily. Dianne is a dynamic and experienced leader committed to women's health and advocacy. As CEO, Dianne is focused on fostering expansive growth for Violet so that women can continue to help other women...two boobs at a time! 
Dianne has an extensive background as an educator, principal, and consultant, focusing on diverse relationships, building program effectiveness, and supporting children and families. She has seen firsthand how important it is for women to work harder to advocate for their own health and well-being to make tangible change.
"My whole life, I've been advocating for and working with women and their families," Dianne shared. "And sometimes women just need to be a little louder to make things happen."
Initially, Dianne was working behind the scenes at Violet, but it became clear that a passionate woman like herself was needed to take the reins. Under her guidance, Violet is bringing much-needed relief to women experiencing painful symptoms of breast conditions. 
When she isn't making waves in women's health, Dianne enjoys hiking and visiting the local farmers market. She lives in Prescott, Arizona, at the edge of the National Forest, with her husband and fur baby Patsy Cline. A foodie at heart, she enjoys shopping for and preparing delicious fresh foods for friends and family.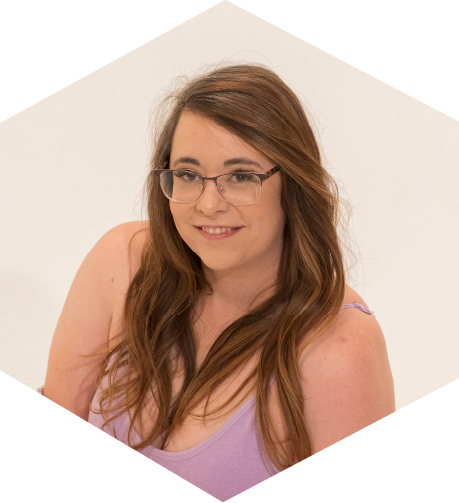 Sarah Haynes
Graphic Design & Marketing
Meet Sarah Haynes, our resident Marketing Wizard at Violet Daily. Sarah is a creative Jill-of-all-trades with over a decade of experience in marketing and graphic design. She has built hundreds of websites, worked on plenty of business branding projects (her favorite!), and created thousands of social media posts for businesses of all sizes.
As CEO and Founder of Pixel Parfait, a women-owned and run digital design house, Sarah ensures businesses big and small get the marketing and graphic design they need to stand out from the crowd.
"My goal with every client is to build a long-lasting relationship by providing a bespoke service that speaks to their business and budget," Sarah shared, "I'll take all your online marketing to-dos that have been hanging around on your to-do list and check them off!"
With her strong skillset and dedication to working with and serving women, Sarah is a natural fit for Violet Daily and our community. She has been vital to crafting our voice and aesthetic to help us reach women looking to take charge of their breast health. 
When not working from her home base in beautiful Prescott, AZ, you can find Sarah out hiking, swimming, and spending time with her family.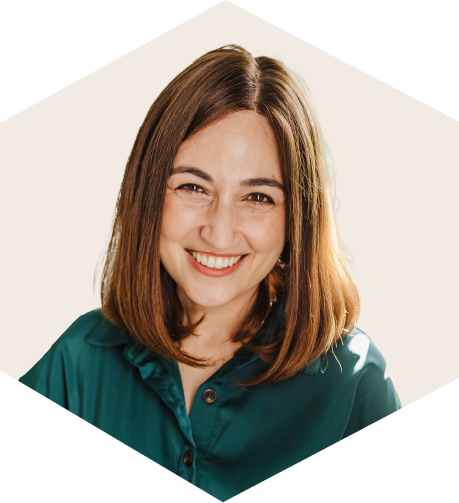 Shoshana Simones
Lead Copy Writer
Meet Shoshana Simones, Lead Copy Writer and mastermind behind the Violet Daily blog. 
Shoshana founded her company, Simones Content Catch, back in 2018 with the mission to help small businesses rock their content and social media game. And does she ever!
With a background in writing, fundraising, and program management, plus a Social Marketing Certification and a Project Management Professional (PMP)® certification to boot, Shoshana is basically a superhero when it comes to crafting killer content. 
Shoshana found Violet through a colleague, and the partnership has blossomed and grown. "I'm fully on board with Violet's goal of giving women the tools to advocate for their health and well-being," she shared. "And I love that I get to help craft those messages!"
When she isn't writing or editing, Shoshana is hanging out with her husband, three kids, and giant Labradoodle in Central Phoenix. She loves attending sporting events and staying up too late reading.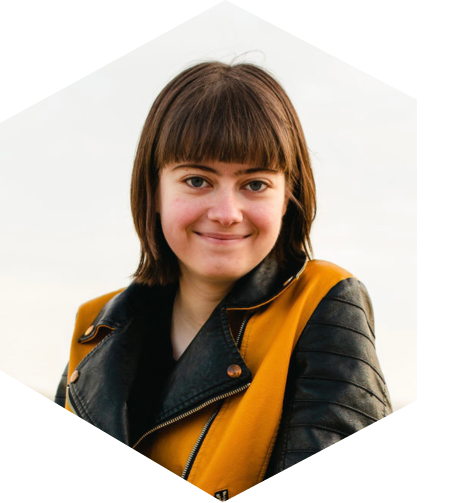 Jillian
Shipping Coordinator
Meet Jillian, the badass babe behind the scenes at Violet Daily. As our shipping and fulfillment guru, she ensures that our customers receive their orders faster than you can say "healthy breasts." With a passion for carpentry and construction, Jillian is a true #girlboss who knows how to get things done.
When asked about her role at Violet, Jillian proudly proclaims that she's helping women improve their health with a product that actually works. And that's not all - she sees a connection between her love for furniture restoration and Violet's mission to help women restore and maintain their breast health. Talk about a match made in heaven!
So if you're lucky enough to receive a package from Violet Daily, know that it was expertly handled by the one and only Jillian. She's a force to be reckoned with, and we're lucky to have her on our team.
Our Story
Oh, Violet Daily, where do we even begin with our story? Well, let us tell you, it all started with a little bit of formula and a whole lot of woman power.
Back in 2016, the one and only Dr. Jack Kessler developed the magical (actually very scientifically sound) formula that is now known as Violet. But, as with any great invention, it took a few twists and turns to get to where we are now. 
In 2018, current Violet CEO Dianne Wist and her hubby snagged a folio with some molecular iodine patents, but the original product missed the mark when it went through big box stores instead of direct to the consumer.
Fast forward to 2020, when the Wists took the reins and brought Violet back to life by teaming up with Dr. Jack and a financier to get the product back to the market to reach those who need it the most: women experiencing breast pain. 
Dianne left a career in education administration to focus on the behind-the-scenes work of Violet, but it was clear that a woman needed to own and run the show to truly understand the product and our clients. Enter us, baby.
We've grown and changed a lot since then, but one thing that's stayed consistent is our focus on women. After all, it's a personal product and issue that we address. And who knows women better than other women? Our team is made up of women who aren't afraid to talk about anything and everything breast-related. Every single one of us has made an incredible impact in helping Violet grow her voice.
So, what's our short-term and long-term vision for Violet, you ask? Well, in the short term, we want to be the voice for women who are looking for a solution to their breast pain. We want to let you know that we understand and we're here to help. 
And in the long term, we want women to stop taking "no" for an answer from their doctors and start advocating for their own health needs. We want to be the last stop for women who have had no relief and were told to just live with the pain.
We want to reach every woman and remind them to trust their intuition. And let's be real, who doesn't want to feel confident and fabulous in their own skin? So, ladies, let Violet help you unleash the power of your inner goddess.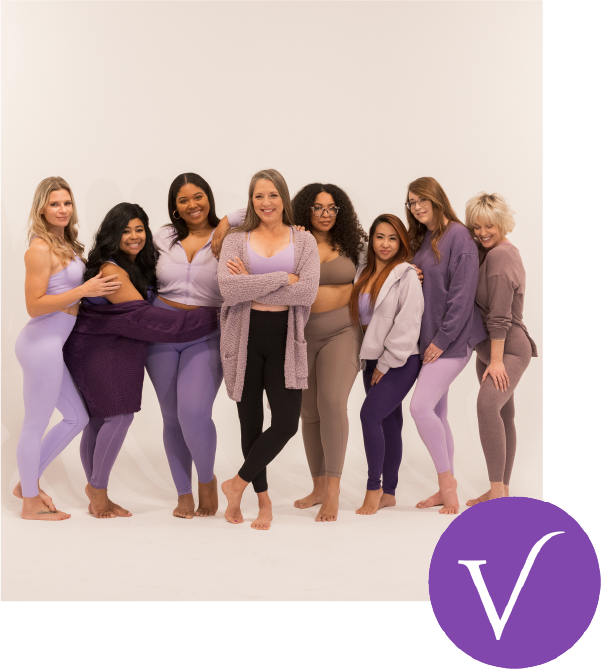 We want women to stop taking "no" for an answer from their doctors and start advocating for their own health needs.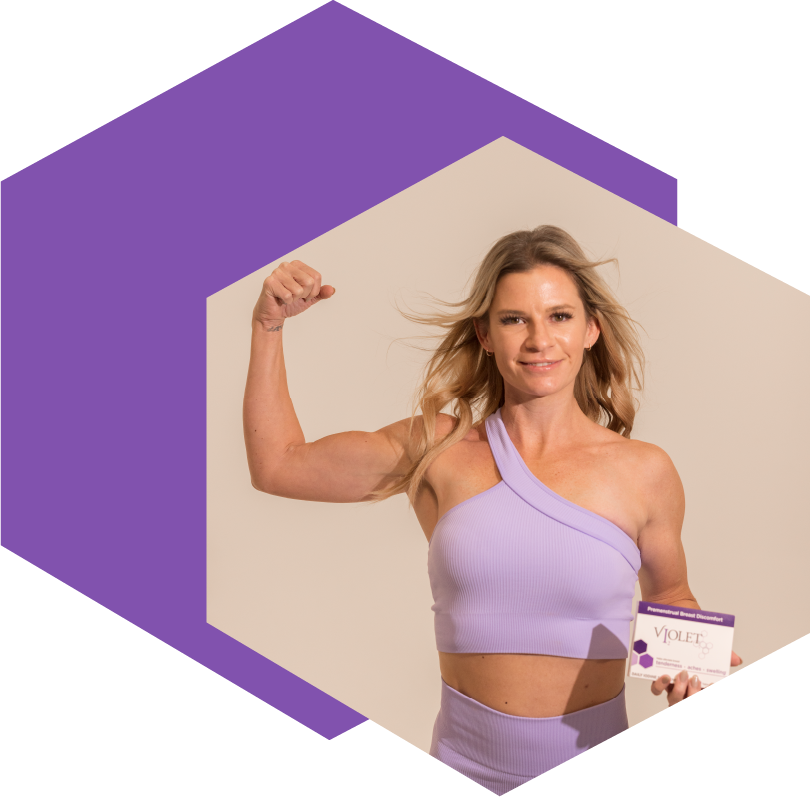 Become part of the Violet Family
Become an Affiliate, Apply today