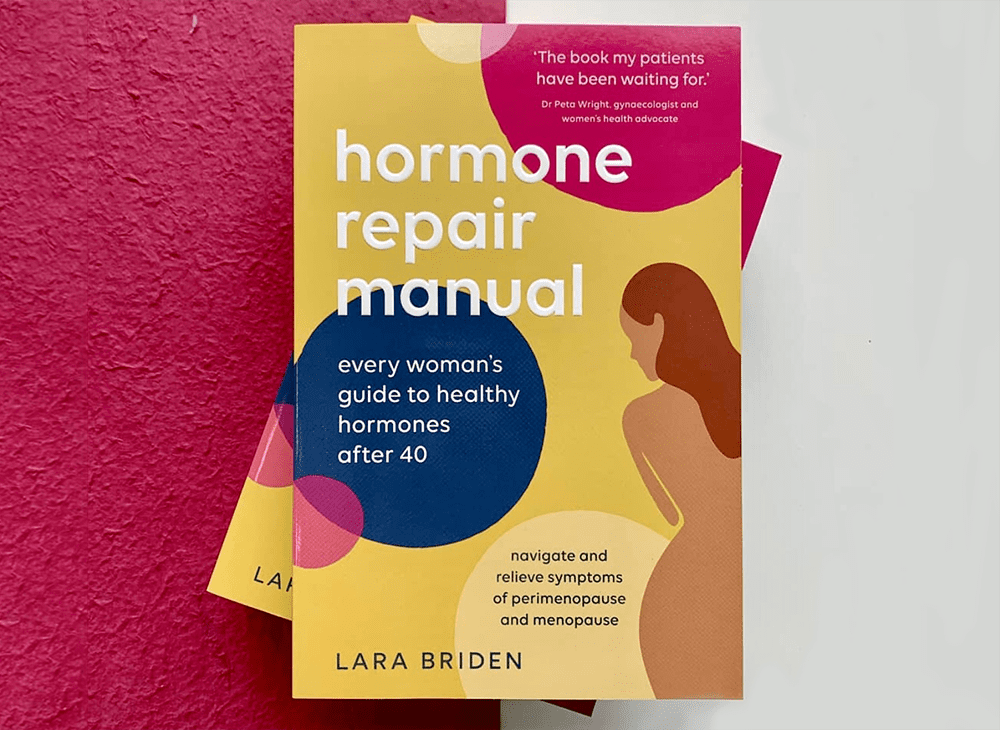 We have long been a fan of Dr. Lara Briden, a naturopathic doctor with more than twenty years' experience in women's health, particularly as they approach perimenopause and beyond.
Her new book, Hormone Repair Manual, hit bookshelves last month and we're thrilled to share that we got our hands on 10 copies to gift to women in our Violet community who we know will benefit from this evidence and science-based essential reading.
Dr. Briden treats women with PCOS, PMS, endometriosis, perimenopause and many other hormone and period-related problems. Her best-selling first book, Period Repair Manual: Natural Treatment for Better Hormones and Better Periods, has more than 1,500 five-star reviews on Amazon!
Hormone Repair Manual is a practical guide to feeling better in your 40s, 50s, and beyond. It explains how to navigate the change of perimenopause and relieve symptoms with natural treatments such as diet, nutritional supplements, and bioidentical hormone therapy.
Topics include:
Why everything is different after "second puberty."
How perimenopause can be a tipping point for long-term health.
The four phases of perimenopause.
The role of testosterone and insulin in weight gain.
How to speak with your doctor about hormone therapy including natural progesterone.
Treatment protocols for all common perimenopause symptoms including night sweats, insomnia, migraines, breast pain and heavy periods.
How molecular iodine (Violet!) stabilizes and downregulates estrogen receptors, treating fibrocystic breast disease, reducing breast discomfort and possibly the risk of breast cancer.
Risk reduction for osteoporosis, heart disease, and dementia.
Hormone Repair Manual will give you essential information about how hormones are affecting you and what you can do to get them balanced.
Here's how to enter to WIN one of 10 copies:
FOLLOW us on Instagram @violetdailypill
LIKE this post
TAG two girlfriends who may benefit from this information
You must be following Violet on Instagram, like the contest post and tag two girlfriends. That's it! Our fingers are crossed for you and we know you're going to love Dr. Briden's book as much as we do!
This giveaway is for U.S. residents only. One entry per person. Must be 18 years or older. The giveaway starts on Monday March 15th at 7AM PST and ends on Friday March 26th at 12 PM PST. Winners will be notified on Monday March 29, 2021 via IG Stories and DM.