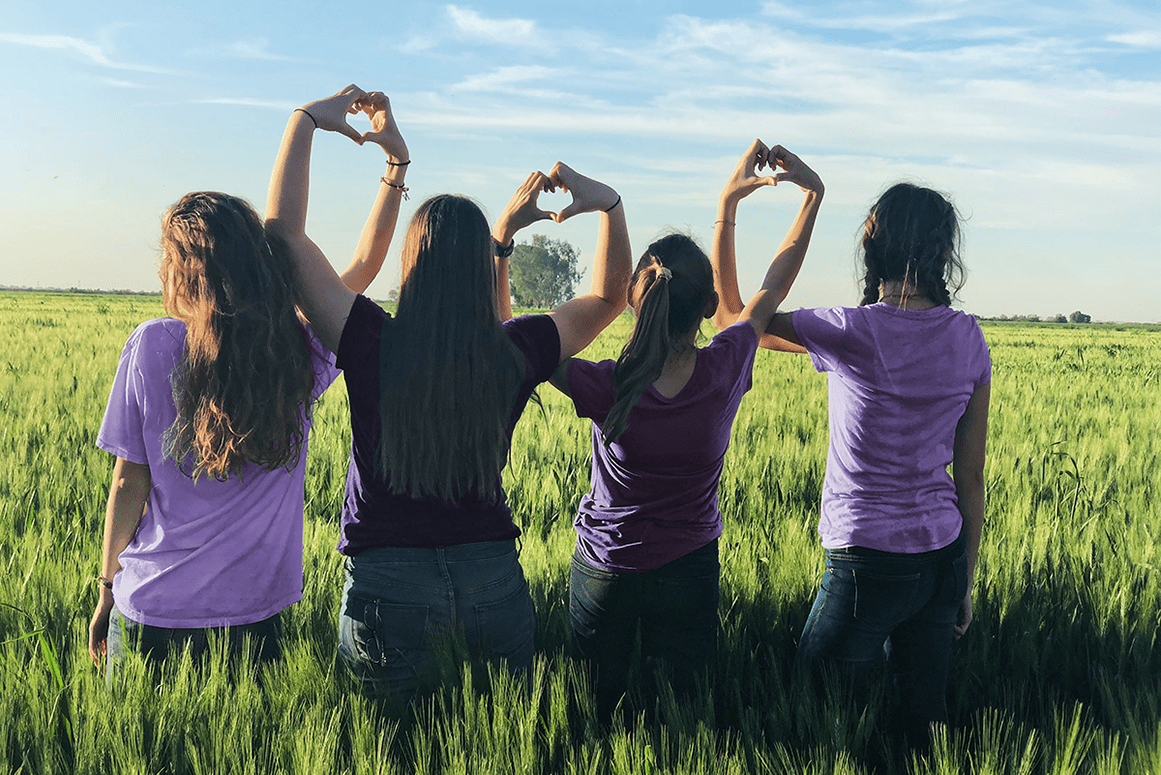 How many of us would be where we are today without the amazing women in our lives?
We love our girls (and we love yours, too!)
To the strong women in our Violet community, we love and appreciate you. We're thankful you're here, and we're so happy to hear the stories you've shared with us about how Violet has relieved your breast pain and discomfort.
According to Dr. Lara Briden, a women's health ND and author of the Period Repair Manual and Hormone Repair Manual, "Iodine is one of my favorite treatments for breast pain, endometriosis, adenomyosis, mood symptoms, fibroids and ovarian cysts.
There is no doubt that Violet is changing lives – we hear about it every day.
And we want to give back to you, and spread the love and relief outside our community, so we've created not one, but TWO giveaways for a chance to win Violet!
In fact, this Valentine's Day, TEN of you will win a two-month supply, and one lucky lady will win an entire year's subscription to no-more-breast-pain!
The steps to enter are so easy – it's a no brainer. ✨
HERE'S HOW TO ENTER TO WIN A BOX OF VIOLET:
❤️ FOLLOW @violetdailypill on Instagram
❤️ LIKE this post or another about the giveaway
❤️ TAG three Galentines to spread the love!
ENTER OUR GRAND PRIZE GIVEAWAY TO WIN ONE YEAR(!!) OF VIOLET:
???? POST a video to your Instagram account sharing how Violet has helped you
???? TAG @violetdailypill and use the hashtags #violetdaily and #loveyourgirls in your caption
Tag your Galentines on Instagram for a chance to win a two-month supply of Violet and then post a video sharing how Violet has helped you to your IG feed. Make sure you tag @violetdailypill and use the hashtags #violetdaily and #loveyourgirls and you'll automatically be entered to win an entire year of Violet – delivered right to your doorstep!
Now that's some Valentine's love we can get behind!
Sending you love + luck.???? We hope you tag your girls so they can find relief too.
Guidelines: This giveaway is for U.S. residents only. One entry per person in general and grand prize giveaway. Must be 18 years or older. The giveaway starts Monday February 1, 2021 at 12 noon PT and ends on Sunday February 14, 2021 at 11:59PM PT. Winners will be notified on Monday February 15, 2021 via IG Stories and DM.