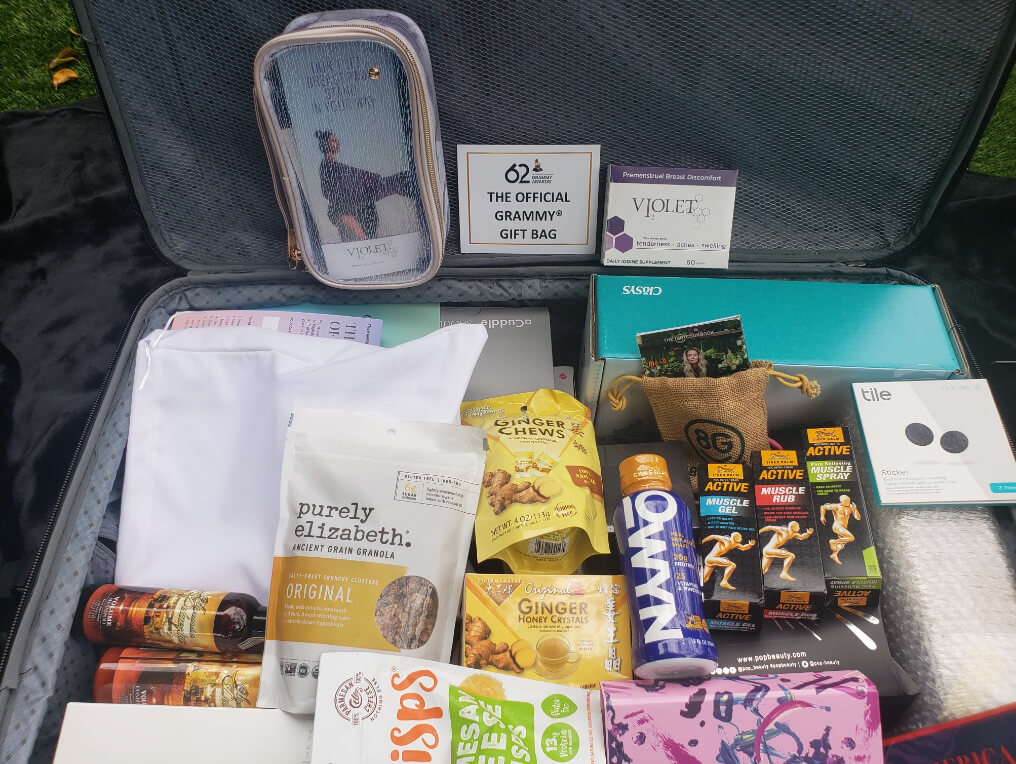 …Gwen Stefani, Lizzo and more in the Official GRAMMY Awards® Gift Bag. In 2020, breast pain shouldn't get in the way of living life to the fullest – or performing on stage at the 62nd GRAMMY Awards®. This year's artists, like Ariana Grande, Alicia Keys, Camilla Cabello, Demi Lovato, Gwen Stefani, Billie Eilish and Lizzo, will be receiving a year's supply of Violet.
Violet is a daily supplement for the health of your breasts that relieves monthly period-related breast discomfort symptoms like tenderness, aches, swelling and heaviness. Many women experience relief within their first menstrual cycle once they begin taking Violet.
Monthly breast pain is a symptom of fibrocystic breasts, a condition often caused by high levels of the hormones, estrogen, progesterone and prolactin. Breast cells can build up month after month with each menstrual cycle and result in swollen lumps and masses that put pressure on surrounding nerves. This causes the breast pain that gets in the way of routine social activities, clothing selection, and yes, even sex.
"Women are leading busier lives than ever," says Violet CEO, Dianne Wist, "and they don't have time for pain every single month. Female artists, athletes and performers have an even more challenging role, as they have to feel good and be in fighting shape in order to perform at their best. Violet helps them get relief and removes pain from the equation."
The 62nd GRAMMY Awards will be hosted by Alicia Keys and airs on CBS at 8PM EST.